The Address
 
Hello !
 
My name is Hideyuki Kawamura, and I run a SUMI-e club in Shibuya Tokyo.
 
Actually, The Address is "JINGUMAE".  It means the place is in front of Meiji shrine.
 
That is one of the most popular shrines in Tokyo.
 
So, I named my sumi-e club "JINGUMAE SUMI-e CLUB".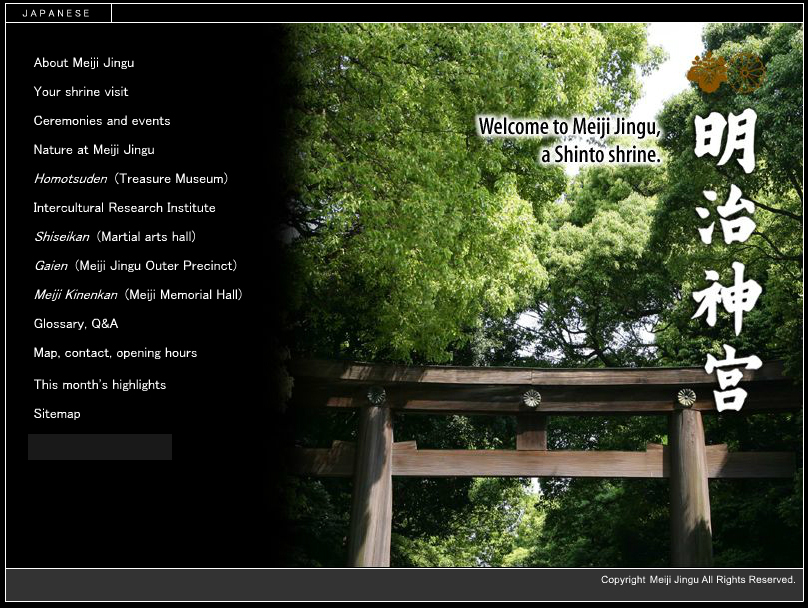 The Jingumae is 
 
The Jingumae consists of two famous areas that are very popular for tourists.
 
"Harajuku" and "Omotesando"
 
 

Harajuku
Harajuku is more popular than Omotesando for young people.
 
Because there are many shops that sell cheap & cutie things.
 
They called Cawaii!!
 
There is Takeshita street in Harajuku.
 
As you know Takeshita street is the highest population density in Japan.
 
There are always too many people and it's crowded like new year day of shrines.
  

 

Omotesando
 
Omotesando, Jingumae of the other side is very quiet.
 
There are a lot of famous Grand Maison, GUCCI, Dior, CHANEL and more.
 
Obviously, It 's like an adult city.
 
During the Christmas season, the streets are light up with illuminations and become very romantic.
 
 

Location of Sumi-e Club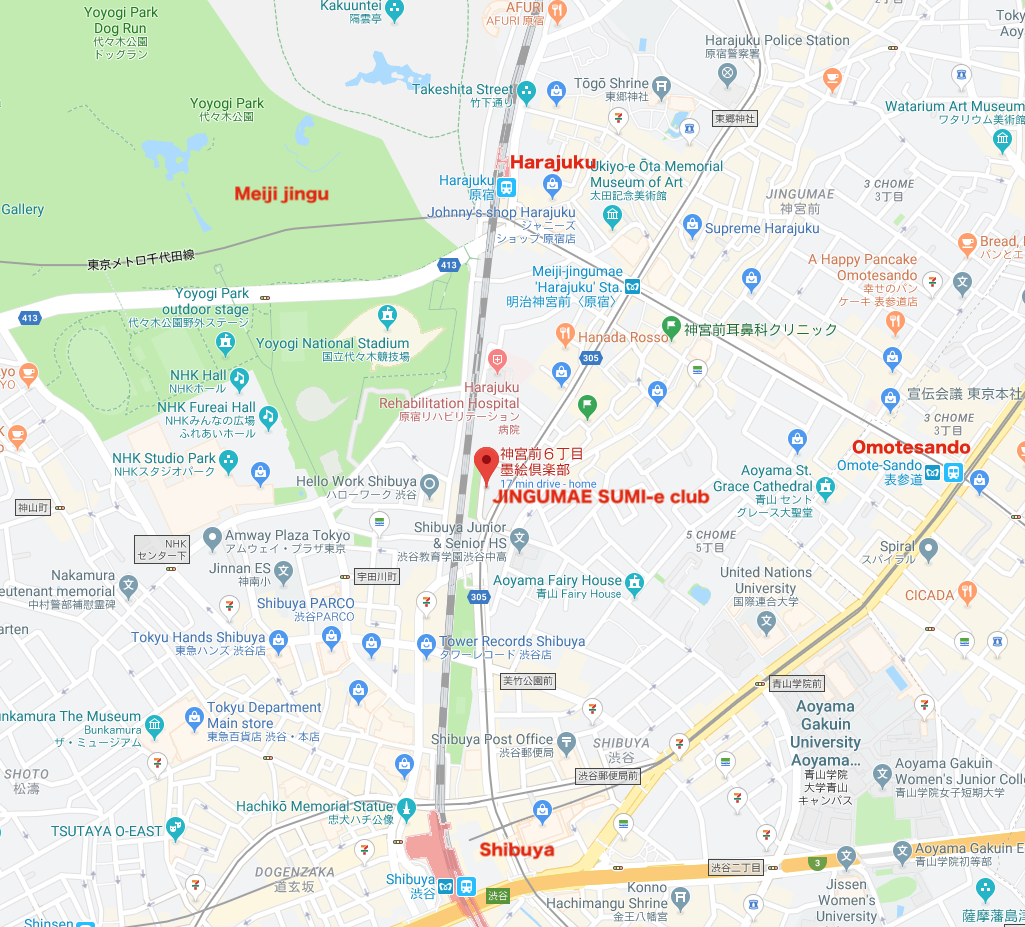 The JINGUMAE SUMI-e CLUB is conveniently accessible from Harajuku, Omotesando, and Shibuya.
It takes about 10minutes by walk from each station but Meiji jinguma harajuku staition is the closest.
 
Come and join us!!
And let's try sumi-e!!!

sumi-e art|SUMI_e_MOTION

"SUMIeMOTION" is SUMI-e art project by Hideyuki Kawamura, SUMI-e Artist. We are introducing our art works, which is merged with our traditional art of "SUMI-e" that was brought back with ZEN from China and developed in its own way in Japan and a welling of new "eMOTION", from Chiba to all over the world.

Company Name
SUMIeMOTION
Address
Mutsuzawa machi Chousei gun Chiba Japan
Phone
Business hours
11:00~18:00
Closed weekends & holidays
E-mail
info@hidezo.net